Bitcoin News
Crypto Whales Bought the Recent Bitcoin Dip, According to On-Chain Analyst Willy Woo
Widely followed on-chain analyst Willy Woo says that whales, or entities holding 1,000 BTC or more, bought Bitcoin during the recent correction rather than sold.
The popular analyst tells his 718,000 followers that Bitcoin's most recent downturn had little to do with whales selling their crypto.
"Contrary to common opinion, that latest price pullback was not from whale selling. They've been in a significant region of buying."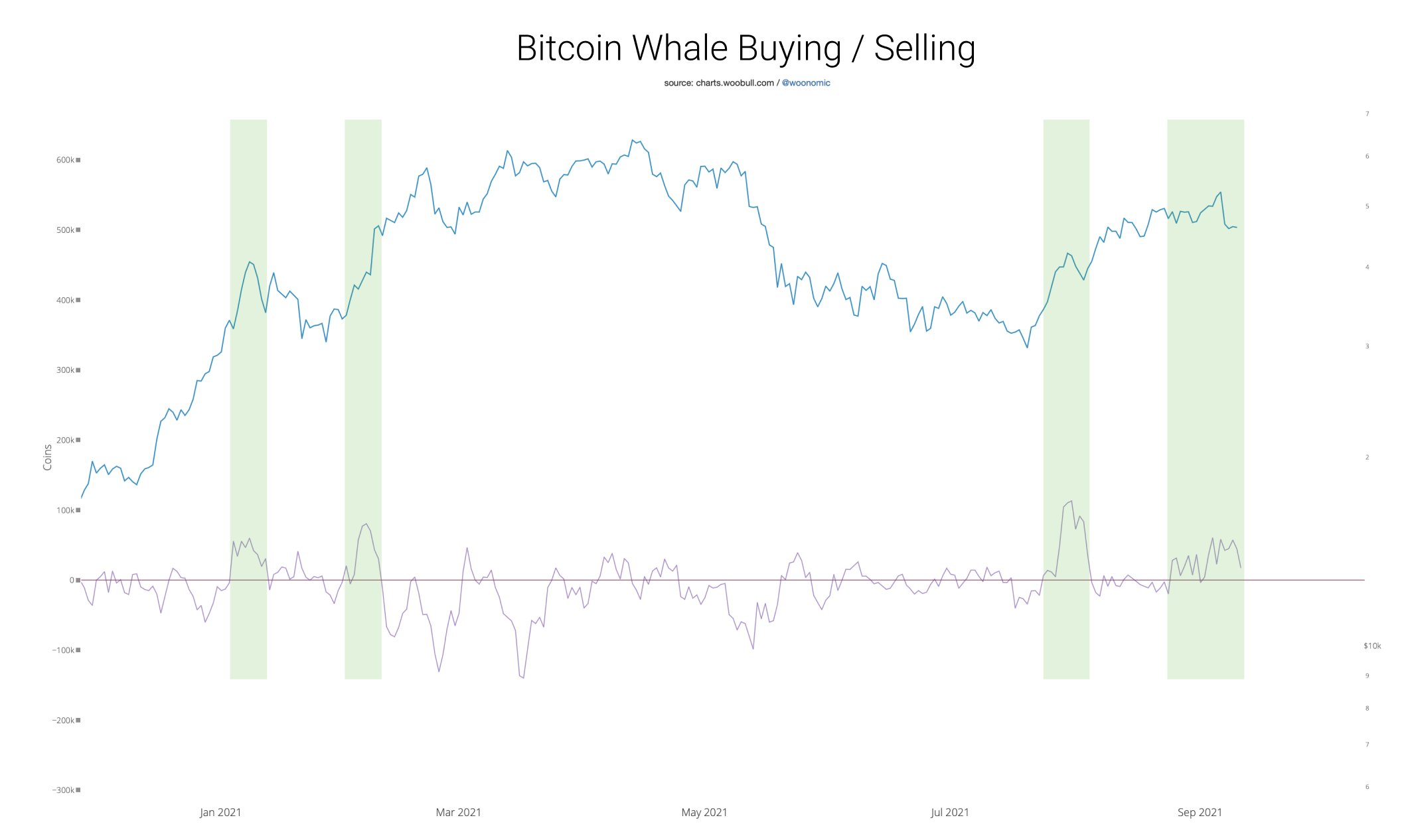 Woo shares a chart that shows whale holdings growing ever since Bitcoin bounced from below $30,000 in July, even after the sharp downturn that happened on September 7th.
Woo adds that whales are not the only investor cohort accumulating BTC. The on-chain analyst says wallets with less than 10 BTC, which Woo calls "minnows," continue to rise over time. 
"Supply distribution of Bitcoin update.
Whales added recently. Minnows continue to stack. 10-100 BTC holders mainly flat.
Reserves held publicly reducing (mainly exchanges and exchange-traded funds reducing while corporates adding)."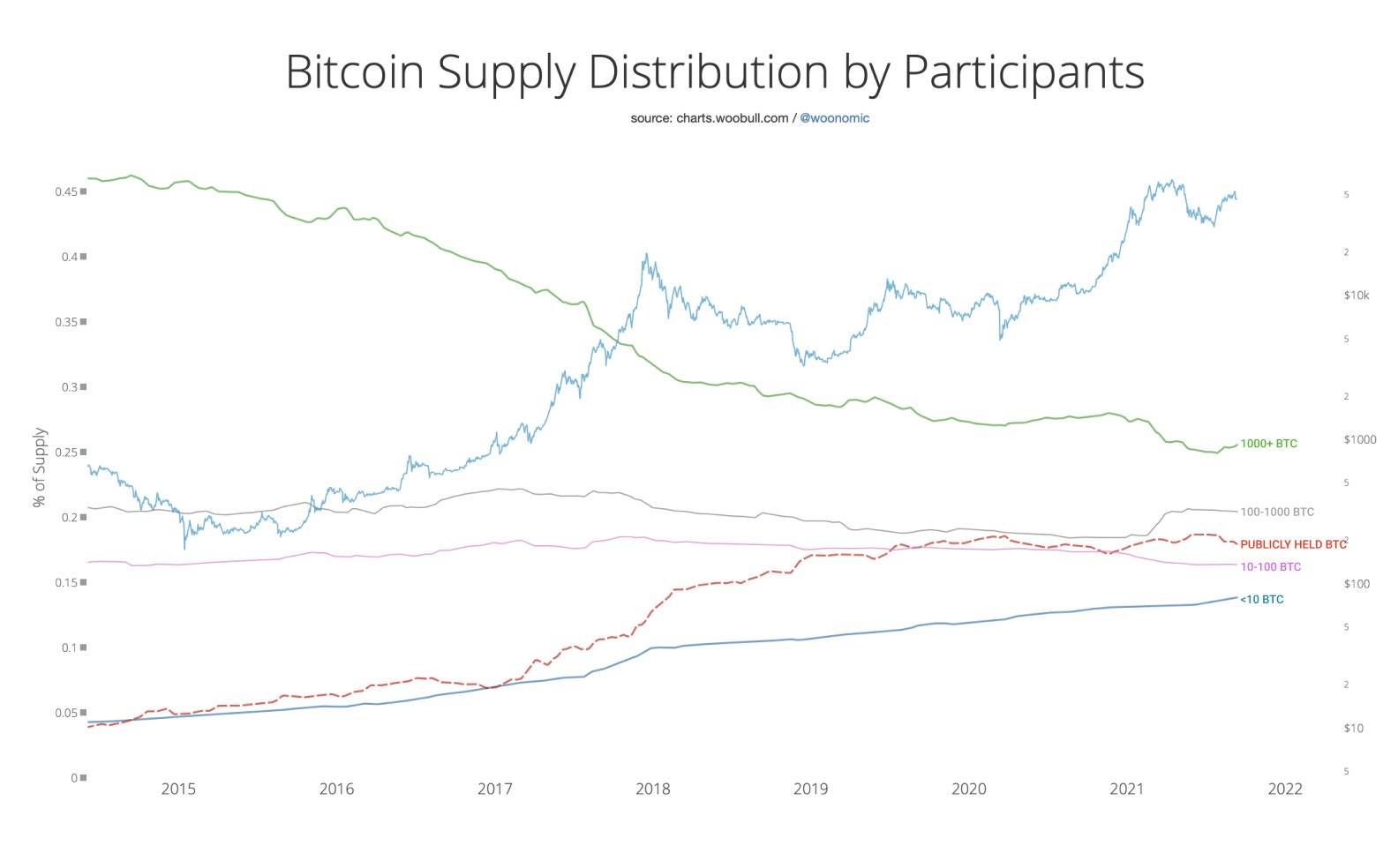 The prominent analyst also has a perspective on Bitcoin reaching $100,000. According to Woo, BTC breaking the six-figure mark could have a big impact on the flagship crypto being used as a unit of account, since one Satoshi – which is roughly 0.00000001 BTC – would finally be equal to $0.01.
"$100,000 BTC is critical for satoshis being the unit of account. $0.01 cent per sat is something most people can grasp easily."
Woo recently said that Bitcoin's current bull cycle looks nothing the others in history and that a big crash after BTC reaches its top might not happen this time around.
"The latest stuff we can see in the data between the investors is that it's not going to repeat, and this cycle is not a 2013 double pump and a blowoff top. This is completely different. This is the new 2020 onward cycle which we've never seen before… If you look on-chain, it's a completely different structure, never seen it before…
This is very promising. We're going to have another run, and forget December sell-off which has happened every other top."